Patient Appreciation Sweepstakes at Julia Barriga M.D., P.A Pediatric Clinic in Tampa, FL
RSVP below and share to be entered for a prize giveaway! For more information, contact us.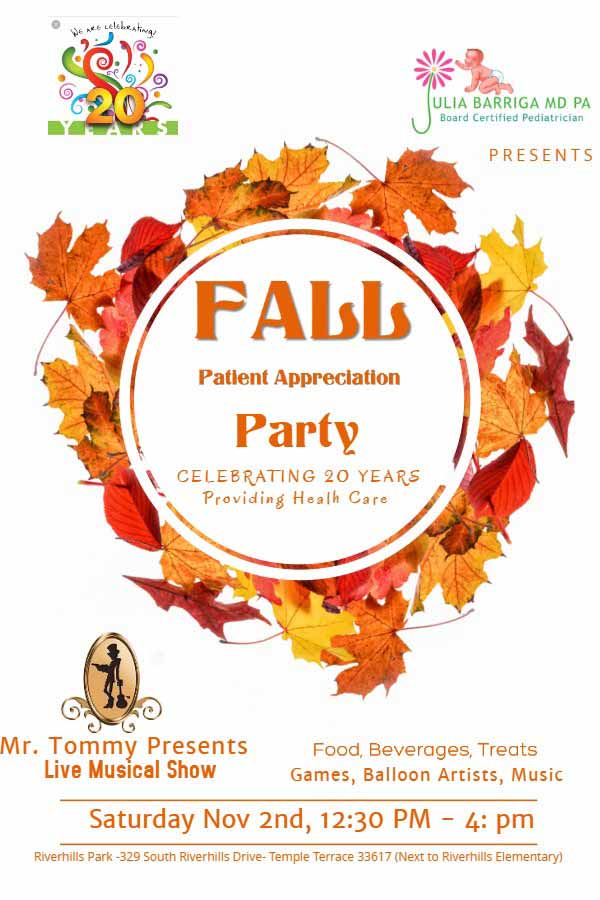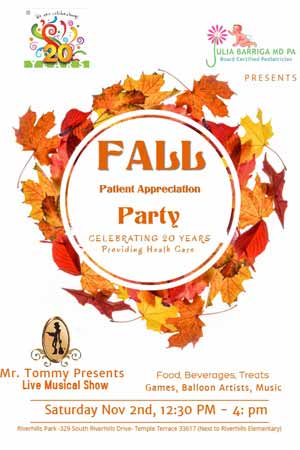 Share with us why you love our practice!
For your chance to win
1st Prize $100, 2nd Prize $50, 3rd $50
Register and share this sweepstake with your friends on FACEBOOK and like us to receive an additional entry.