Pediatric Physical Exams
Julia Barriga M.D. P.A provides comprehensive, affordable and quick pediatric physical examinations in Tampa, FL. For more information, please contact us or request an

appointment online

.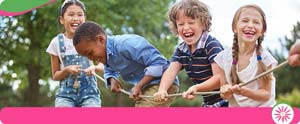 Being able to prove you are healthy enough for extracurricular activity requires your child to have a physical. Dr. Julia Barriga can provide physicals for a variety of reasons at her pediatric clinic in Tampa FL. She has years of experience giving physicals to children and is board certified so you can be confident your child receives a thorough examination. Simply bring in the paperwork from the school or organization requesting the physical and we will have it filled out to satisfy any requirements.
If you have recently moved to the Tampa, FL area you may be asking yourself, "Is there pediatric clinic near me?" There is! Dr. Barriga and her colleagues are ready to administer any school physicals that may be required when entering a new school district. We will fill out any paperwork and make sure your all important vaccine documentation is up to date. Need a vaccine or a booster shot? Our highly skilled providers will make sure everything is up to date so your child does not experience an interruption in their education and safely attend school.
Athletics requires your child to be physically fit before participating. How many times has your child mentioned that they need a sports physical in a couple of days and "forgot" to bring it up weeks ago? Don't spend weeks on the sideline waiting for your primary care doctor to be available for a physical. Same day appointments are available during the weekdays for pediatric physical exams at our clinic. While making time to get a physical for your child may disrupt your day, they are vital in keeping them safe in athletic activities. Physicals conducted by our highly-experienced pediatricians will pinpoint any possible underlying conditions that may be aggravated by strenuous physical activity. We will work with you to find the best possible treatment plans to attempt to alleviate these conditions. If we are unable to, you can at the very least move forward with this knowledge so not to put your child in unneeded danger.
Pediatric physical exams differ from adult physicals in many way, which is why so many parents bring children to Dr. Barriga's children's clinic. Getting a physical by itself can be scary and rather uncomfortable. All of this happening to a young child from someone they don't know in a building they've never been in before only magnifies this frightening feeling. Unlike an adult, a child may be unwilling or unable to verbalize how they feel to clue a doctor into any possible undiagnosed conditions. Fortunately for parents in the Tampa, FL area, Dr. Julia Barriga and her colleagues are quite experienced when working with such young patients. Their compassionate bedside manner combined with their efficient physical exams will make sure any scary or moments of discomfort are quick and quickly forgotten. It is our goal to make our children's clinic to be place where young patients know they can go to feel better.
Unable to see us Monday through Friday? Times are available by appointment on Saturday. Contact us to talk to our staff regarding what times are currently available. We serve patients from Tampa FL, Terrace FL, Thonotosassa FL, Lutz FL, Greater Carrollwood FL, Lake Magdalene FL, Westchase FL, and Town 'N' Country FL.