Pediatric Diabetes Management Questions and Answers
Looking for a pediatric diabetes treatment in Tampa, FL? Head over to Julia Barriga M.D. P.A where our specialists offer pediatric diabetes management and treatment. For more information, please call us or request an appointment online.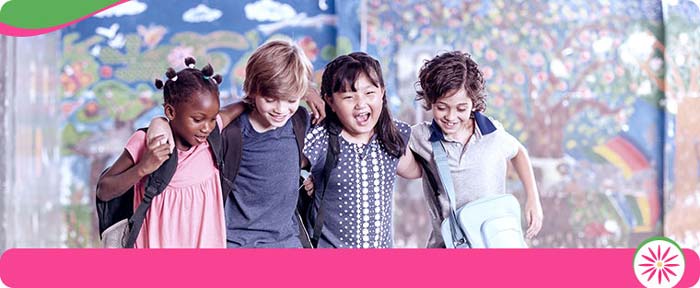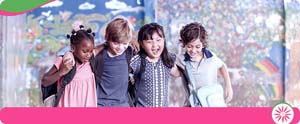 Diabetes can be difficult for children to cope with, but it doesn't need to be a major hindrance. With the proper care, support, and management of the condition, your child can thrive despite living with diabetes. At Julia Barriga MD PA, we have a team of professionally trained pediatricians who can tend to your child's diabetic needs with compassion and expert care.
Can you see a pediatrician for childhood diabetes?
Pediatricians spend three years in a pediatric residency after medical school, where they learn about preventive, acute, and chronic diseases that occur in children from birth to adolescence, such as diabetes. As such, pediatricians are well trained to childhood diabetes. You should have no qualms about bringing your child to see a pediatrician for childhood diabetes.
How do you help a child with diabetes?
There are numerous ways to help your child manage their diabetic condition. These include staying on target with blood sugar levels, especially if they are active in sports or other activities. It is important to check their blood sugar levels before they begin the activity. If they do not like needle pricks (as most children do not), you can lead them through breathing exercises to help them relax, and also let them choose which finger to prick.
Another way to help a child with diabetes is to eat healthy as a family with your child, so that they do not feel left that they are missing out. This can go a long way to helping your child feel supported and cared for.
Children with diabetes sometimes feel different than other kids, and this can cause them to think negatively about themselves. It is important to acknowledge your child's feelings and to build up your child's sense of self-worth. Focus on their strengths and interests and encourage them to build friendships with others. Make sure your child knows that diabetes does not make them odd by correcting misconceptions surrounding the condition and normalizing the conversation around it.
What is a diabetes management plan?
A diabetes management plan establishes a target range for blood glucose, as well as times of the day when you or your child will need to check their blood glucose levels. In addition, a diabetes management plan also determines what type of insulin regimen the child will use, whether that be an insulin pump, multiple daily injections, or fixed insulin doses. Each of these options come with different ways of correcting blood sugar when it is too low or too high.
The diabetes management plan should also outline a detailed plan for when your child has very low or very high blood sugar and is in need of urgent attention. It will describe the key symptoms that your child exhibits in either situation, and also instructions for an immediate response to ensure the situation does not escalate and blood sugar levels can return to normal.
It is especially important to have a diabetes management plan in place if your child goes to school, so that those who are looking after your child when you are not there will know their routine and also what to do should an emergency situation arise.
What is normal blood sugar range for kids?
For kids ages six to 12, blood sugar levels should always be within 80-180 milligrams per deciliter (mg/dL). Those numbers will fluctuate throughout the day. Before a meal, your child's blood sugar level should be around 90-180 mg/dL. Before exercising, the target range is 150 mg/dL. Before bedtime, 100-180 mg/dL is the target range.
What are the warning signs of childhood diabetes?
The most common warning sign for childhood diabetes is increased thirst and frequent urination. Other warning signs include extreme hunger, weight loss, fatigue, blurred vision, yeast infections, irritability or changes in behaviour, and fruity smelling breath.
How do you test a child for diabetes?
Diabetes is tested in children through various blood and urine tests. These tests include random blood sugar tests, glycated hemoglobin (A1C) tests, and fasting blood sugar tests. If the tests confirm a diagnosis of diabetes in your child, there will likely be more blood and urine tests to determine the exact type of diabetes that your child has.
At what age is juvenile diabetes usually diagnosed?
Juvenile diabetes, or type 1 diabetes, is typically diagnosed before a person turns 40 years of age. Studies have found that in the United States, the peak age for type 1 diabetes diagnoses is 14 years of age.
If you are concerned that your child might have diabetes and would like to book an appointment with one of our pediatricians at Julia Barriga MD PA, we would be happy to help you! You can contact us at (813) 984-8846, or you can visit us at 5001 East Busch Blvd in Tampa, Florida 33617. Our facility is open Monday through Thursday from 8:00 a.m. to 6:30 p.m., Friday from 8:00 a.m. to 1:00 p.m., and on Saturday's from 9:00 a.m. to 1:00 p.m. We serve patients from Tampa FL, Terrace FL, Thonotosassa FL, Lutz FL, Greater Carrollwood FL, Lake Magdalene FL, Westchase FL, and Town 'N' Country FL.