Pediatric Ear Piercing Services Questions and Answers
Pediatrician Dr. Julia Barriga M.D. P.A provides safe and gentle ear piercing services for children in Tampa, FL. For more information, please call us or request an appointment online.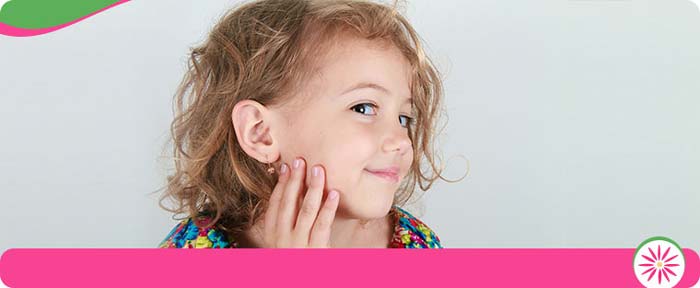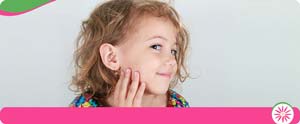 Most mothers want nothing more when they have a baby girl than to dress her up in pretty outfits. What better way to accessorize than with a matching pair of studs? For some parents, the decision to pierce a baby's ears helps others distinguish the baby as a girl rather than a boy. No matter what reason a parent has for piercing an infant's ears, it's important to know what to expect and when to do it. Dr. Julia Barriga, MD, serving Tampa, FL and the surrounding areas, offers piercing and does everything possible to ensure the procedure goes well for your child.
Can pediatricians pierce ears?
Some – not all – pediatricians pierce babies' ears. Either the doctor or practice makes a decision whether he, she, or they want to offer this service. Often, there are limitations regarding the age set by the doctor or practice. Dr. Barriga decided to provide patients with this option, so her parents of her patients had a safe option for getting a child's ears pierced.
What age is best to pierce babies' ears?
This is a personal decision for parents. Dr. Barriga suggests having the procedure done around the age of six months or older. At this point, the ear lobes are formed more. Keep in mind, in newborns, the ears are smaller. Therefore, the process of placing the piercing is more complicated, and it's possible to misplace the piercing. The child is less likely to develop an infection. When a baby is younger, their immune system is very new. This means they're very susceptible to infections.
Where should I get my baby's ears pierced?
The best place to get a baby's ears pierced is at the pediatrician's office. A doctor who specializes in children understands a child's body. A pediatrician takes all necessary precautions to prevent an infection. Additionally, a pediatrician is best able to educate a parent on how to take care of the piercing properly.
Is it bad to pierce baby ears?
You have to weigh the pros and cons. When you pierce an infant's ears, they don't remember the pain. It's much less stressful on a baby because they aren't aware of what's coming. An older child, on the other hand, may be apprehensive or decide they don't want both ears pierced after having the first done. There is a risk of infection, but Dr. Barriga reduces a child's chances as much as possible. It's also important for a parent to take proper care of the piercing.
Are earrings safe for babies?
An earring is an additional choking hazard a parent has to worry about up until the child reaches the age of three. It's possible for the baby to have an allergic reaction to the earrings, so it's important to opt for surgical steel only.
What age can I get my child's ears pierced?
If you don't get the kid's ears pierced as a baby, it's best to wait until the child asks to get her ears pierced. Dr. Barriga doesn't have an age cap but does suggest waiting until a child is between three to six months of age.
How would I know if my baby has an ear infection?
Your baby might be fussier than usual. You might notice your baby's ears are turning red. They might also be bleeding or swollen or have puss.
Schedule an appointment with Dr. Barriga to have your child's ears pierced today by calling (813) 984-8846. We serve patients from Tampa FL, Terrace FL, Thonotosassa FL, Lutz FL, Greater Carrollwood FL, Lake Magdalene FL, Westchase FL, and Town 'N' Country FL.