Pediatrician Questions and Answers
Julia Barriga M.D. P.A pediatric clinic offers free get acquainted consults, so you can get to know our pediatricians better. For more information, please call us or request an appointment online.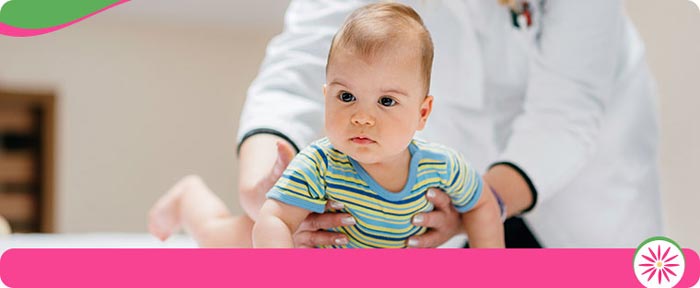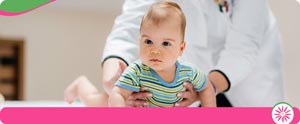 If you are pregnant, it is important to be proactive to ensure that your newborn will have recourse to professional medical care from a medical professional that you trust. At Julie Barriga MD PA, we have a team of fully certified pediatricians who can help you prepare for a newborn prior to giving birth and can provide your child with expert care as soon as they enter the world.
What are some good questions to ask a pediatrician?
Some important questions to ask your pediatrician include:
Are you also a parent?
What is your opinion on breastfeeding?
What are your thoughts on circumcision?
What hospital are you affiliated with?
How do I help my newborn sleep safely?
What is your background and training?
Does your clinic specialize in any particular condition or treatment?
What is your policy regarding antibiotics?
These are just a few questions that you can ask your pediatrician if you are unsure of what to expect when your baby is born.
Should you meet with a pediatrician before the baby is born?
It is a good idea to meet with a pediatrician before your baby is born so that you have a trusted medical professional that is trained to tend to your baby's medical needs as soon as your baby is born.
How do I find the right pediatrician?
There are multiple ways to find a good pediatrician. One way is by word of mouth. Ask your friends, family, coworkers, or general practitioner what pediatricians they recommend and why. You can also check out reviews online, where you can see how the various pediatricians in your area are rated according to wait time, ease of scheduling appointments, office environment, level of care given, etc. Once you compile a list of pediatricians that seem like attractive options, ranked from most to least, begin calling through the list to find out who is accepting new patients. It is important to have a few pediatricians on your list, as not all will be accepting new patients.
When should I look for a pediatrician?
We recommend that you begin searching for a pediatrician when you are around 28 to 34 weeks along in your pregnancy. This will give you enough to time to find a pediatrician who is well reviewed, meet them, and establish trust with them before you give birth.
Does your pediatrician have to be affiliated with the hospital you deliver at?
It is not a requirement for your pediatrician to be affiliated with the hospital you deliver at. If your pediatrician is not affiliated with the hospital you deliver at, you will most likely be seen by the hospital staff pediatrician. All of your child's subsequent appointments would be with your regular pediatrician. If your pediatrician is affiliated with the hospital you deliver at, however, then you will know that the person who is examining your newborn is someone you are familiar with.
What can I expect at my first pediatrician appointment?
At your first pediatric appointment, your pediatrician will get to know you and your medical history, the status of your pregnancy, and any information or expectations you have regarding your eventual newborn. This will help your pediatrician prepare well to take care of your child.
At your child's first pediatric appointment, which will occur within 24 hours of giving birth, their pediatrician will do a full exam with measurements, screening for hearing, metabolism, and hemoglobins, and a hepatitis B immunization. The pediatrician will also look for alertness, hip stability, and basic reflexes to make sure that your baby's body is functioning as it should.
If you live in or near Tampa, Florida, and are looking for an established pediatrician to take care of your child, our staff at Julia Barriga MD PA would love to hear from you! You can book an appointment online, or you can call us at (813) 984-8846. Our building is located at 5001 East Busch Blvd in Tampa, Florida. Our offices our open Monday through Thursday from 8:00 a.m. to 6:30 p.m., Friday from 8:00 a.m. to 1:00 p.m., and on Saturday from 9:00 a.m. to 1:00 p.m.
We look forward to meeting you! We serve patients from Tampa FL, Terrace FL, Thonotosassa FL, Lutz FL, Greater Carrollwood FL, Lake Magdalene FL, Westchase FL, and Town 'N' Country FL.