Well Child Visits Questions and Answers
Julia Barriga M.D. P.A we recommend yearly preventative well-child visits with our board-certified pediatrician to assess growth, development and general health in Tampa, FL. For more information, please call us or request an appointment online.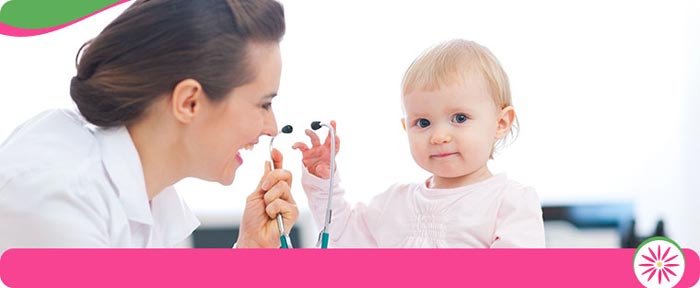 Table of Contents:
Do kids need annual checkups?
What is a child-wellness checkup?
What ages are well-child checkups?
Are well-child visits covered by insurance?
Children grow up so quickly and it can be hard for parents to keep up, but when you have the help of an experienced pediatrician, it's so much easier to keep up. Helping parents like you and children like yours is Dr. Julia Barriga's specialty. She can be available to you and your child throughout your child's maturity, providing all the support you need and regular well-child visits. If it's time for your child to see a pediatrician for comprehensive wellness visits in Tampa FL, then reach out to Julia Barriga MD PA today.
Do kids need annual checkups?

It's important for kids to have the care they need to ensure healthy development and maturity. To accomplish this, regular checkups for kids, also known as well-child visits, are vital. These visits are especially important during the first two years of a child's life when he or she is growing quickly and the early detection of developmental issues is so important.

During these first two years, a child should have visits more often than annually. After two years of age, a child won't need as many checkups, but he or she should still have annual visits for ongoing primary and preventive care.
What is a child-wellness checkup?

With routine well-child visits, a family doctor or children's doctor will monitor your child's physical development and maturity. This will help to ensure your child grows and matures into a healthy adult, and will provide you, the parent, with invaluable information about your child so you can help him or her better. Well-child visits are much more comprehensive than sick visits.

During a well-child appointment, a doctor or pediatrician will provide your child with a simple physical examination, checking your child's physical characteristics, charting his or her growth, making sure immunizations are up to date, and more. The professional will be able to identify any problem areas, which is vital to preventing complications in the future. Parents will have the opportunity to ask any questions about their child.
What ages are well-child checkups?

These checkups are a form of preventive care, a form of primary healthcare that protects your child from health complications. Health complications can occur even before birth. This is why you should consider visits with a pediatrician before your baby is born.

After, you should have regular visits at the following ages:

– 2 to 4 days old (or 1 to 2 weeks old for parents who have had babies before)
– 1 month old
– 2 months
– 4 months
– 6 months
– 9 months
– 12 months
– 15 months
– 18 months
– 2 years
– 2 & 1/2 years
– 3 years
– Then every year after until 21 years

Of course, you should always call a family doctor or pediatrician if your child is unwell. Pediatricians are especially qualified for child healthcare, and Julia Barriga MD PA is a fully capable pediatrician who can provide sick- and well-child visits to help your child grow and mature into a happy, healthy young adult.
Are well-child visits covered by insurance?

Yes, insurance covers well-child visits, so you won't have to worry about high costs. And you'll be just as happy to hear that Julia Barriga MD PA accepts most major insurance providers, so you can have confidence that your visits with us will be covered.

To book a visit or even just a simple meet-and-greet with Julia Barriga MD PA, get in touch with us at her clinic! We're located over at 5001 East Busch Blvd Tampa, FL 33617, and you can book an appointment with the doctor at (813) 984-8846 or online. Dr. Barriga is looking forward to meeting you and your child and hopefully becoming your new pediatrician! We serve patients from Tampa FL, Terrace FL, Thonotosassa FL, Lutz FL, Greater Carrollwood FL, Lake Magdalene FL, Westchase FL, and Town 'N' Country FL.