Pediatric Dental Fluoride Varnish Treatment Questions and Answers
Julia Barriga M.D. P.A offers safe and effective pediatric dental fluoride varnish for eliminating the risk of dental caries and decay. For more information, please call us or request an appointment online.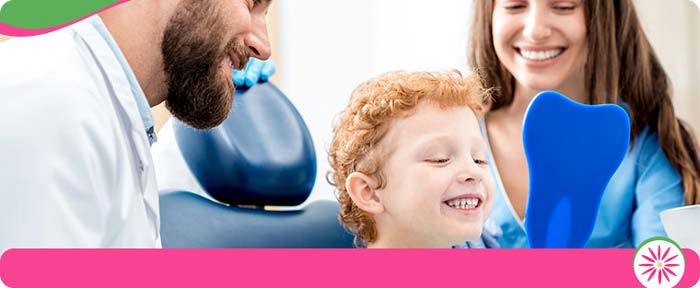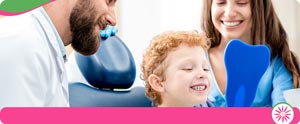 Table of Contents:
What is dental fluoride varnish?
How is dental fluoride varnish applied?
How should I help my child take care of their teeth after fluoride varnish is applied?
Is dental fluoride varnish safe?
How much does dental fluoride varnish cost?
As a parent, the health of your child is of paramount importance, and part of that means ensuring your child's teeth are taken care of. While instilling proper cleaning habits into your child's daily routine is essential, there are other ways that you can make sure that their teeth are as healthy as possible. At Julia Barriga MD in Tampa, Florida, we offer dental fluoride varnish treatments! Our excellent pediatricians will help maintain your child's beautiful smile!
What is dental fluoride varnish?

Fluoride varnish is a topical gel that is applied to the surface of your teeth to prevent tooth decay, slow down the growth of cavities, and strengthen enamel, which is the outer coating on your teeth. Fluoride varnish is very efficiently absorbed by your teeth, as it stays on your teeth much longer than alternative fluoride products such as toothpaste. Specifically, fluoride varnish stays on your teeth for one to seven days, while other fluoride products typically only stay on your teeth for ten to fifteen minutes. With fluoride varnish, you are also much less likely to swallow fluoride than with fluoride toothpaste and the like, because it is applied in a much more controlled fashion.

All that said, while fluoride varnish is great for the health of your teeth, it is not a suitable replacement for annual check-ups with your dentist or practicing healthy dental habits like brushing your teeth twice a day with fluoride toothpaste, flossing once a day, and eating healthy foods. To maintain the best results, we recommend getting fluoride varnish treatment done two to four times per year.
How is dental fluoride varnish applied?

First, a small piece of gauze will be used to clean and dry your teeth. Then, using a small disposable brush, fluoride varnish is painted onto the top, bottom, and both sides of your teeth. It only takes a couple of minutes to apply and it dries very quickly once it comes into contact with your saliva. It is a bit sticky but does not taste bad and is painless. Some kids even enjoy the taste! Your teeth will be sticky for the next day and depending on the brand of fluoride that is used, your teeth may be left with a yellow film, but this should come off by the next morning, leaving your teeth feeling and looking smooth, pearly, and white!
How should I help my child take care of their teeth after fluoride varnish is applied?

Once an hour has passed since the fluoride varnish is applied, your child is free to eat and drink, but you should limit them to eating soft foods and restrict them from drinking hot liquids or sticky foods so that the varnish is not softened or scraped off. Also, they should not brush their teeth for at least four to six hours or, if possible, until the next morning to ensure that the fluoride varnish is not brushed off.
Is dental fluoride varnish safe?

Yes! Fluoride varnishes are FDA-approved to be safely used as a cavity liner and a tooth desensitizer. They are widely considered safe for use by dentists on adults, children, and even infants when their teeth come in!
How much does dental fluoride varnish cost?

Dental fluoride varnish is quite inexpensive! Prices typically end up costing approximately $35 for treatment. We also accept most major insurance providers at Julia Barriga MD! We ask that you contact your insurance provider prior to your fluoride varnish appointment to verify a few logistical details so that there are no hang-ups when it is time to pay for the rendered services. These can be viewed on our Insurances Accepted page.

If you think fluoride varnish treatments might benefit your child, we would love to provide that service for you! If you would like to book an appointment, you can either do so on our website or you can give us a call at (813) 984-8846. Our clinic is located at 5001 East Busch Blvd Tampa, FL 33617 and is open Monday through Thursday from 8:30 AM to 5:00 PM, Friday from 8:30 AM to 1:00 PM, and Saturday from 9:00 AM to 1:00 PM. We serve patients from Tampa FL, Terrace FL, Thonotosassa FL, Lutz FL, Greater Carrollwood FL, Lake Magdalene FL, Westchase FL, and Town 'N' Country FL.