Pediatric Asthma Specialist Questions and Answers
Our experienced medical staff at Julia Barriga M.D. P.A provides care for children suffering from asthma. We provide diagnosis, assessment, monitoring and treatment for children with asthma in Tampa, FL. For more information, please call us or request an appointment online.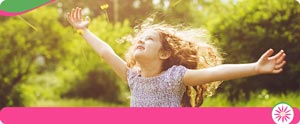 Table of Contents:
What is Pediatric Asthma?
How do I know my child has asthma?
Why should I see a pediatrician for management and treatment of childhood asthma?
Can childhood asthma go away?
What is Your Policy on Insurance?
Pediatric asthma can get in the way of many aspects of your child's development and interests, such as sports, school, and what they can and cannot enjoy. It is important to get the proper treatment early on for your child if they exhibit signs of pediatric asthma, so that your child can experience as much as they can without the hindrance of asthma. At Julie Barriga MD PA, we have fully certified pediatricians who will tend to your child's asthma with compassion and expert care.
What is Pediatric Asthma?

Pediatric asthma occurs when a child's airways and lungs become easily inflamed from certain environmental triggers. These triggers can be caused by inhaling allergens such as pollen or dust mites, or by inhaling other irritants like smoke or certain perfumes. While pediatric asthma is not a different disease from adult asthma, children with asthma face unique challenges that adults do not have to face.

The symptoms of pediatric asthma are often intermittent, while those for adult onset asthma are typically persistent. Moreover, pediatric asthma often diminishes during puberty. Children with asthmas are also more likely to require more urgent care, emergency room, or routine medical visits than adults with asthma.
How do I know my child has asthma?

Your child might have asthma if they exhibit the following symptoms:

– Shortness of breath
– A constant cough that is worsened by viral infections, exercise, cold air, or occurs while they are asleep
– Chest tightness or congestion
– Whistling or wheezing while breathing

If your child has asthma, they are likely to have trouble sleeping, prolonged recovery or bronchitis following a respiratory infection, difficulty with play and exercise, and general fatigue.
Why should I see a pediatrician for management and treatment of childhood asthma?

After medical school, pediatricians spend three years in a pediatric residency to learn about preventive, acute, and chronic illnesses that occur in children from birth up until adolescence. Consequently, pediatricians are well equipped to evaluate, diagnose, and treat childhood asthma as it is uniquely experienced by children. While other family practitioners or immunologists are also equipped to treat any case of asthma, pediatricians specialize in the treatment of childhood conditions such as pediatric asthma.
Can childhood asthma go away?

Childhood asthma does sometimes go away. However, each case is different. Some children never outgrow asthma, especially if they have severe asthma. However, in some cases it might go away completely, while for others it might temporarily go away and return later on in life. For children with pediatric asthma that also have significant allergies to furry animals and the like, it is unlikely that they will outgrow their condition.
What is Your Policy on Insurance?

At Julie Barriga MD PA, we accept most major insurance providers, and participate with Florida Medicaid and Healthy Kids Programs. Prior to your appointment, we recommend that you verify with your insurance provider that Julie Barriga MD PA is a participating provider for your plan, that your insurance is currently active, and also your deductible and co-payment. For a full list of all the insurance providers we accept, please visit our Insurances Accepted page.

If you live in or near Tampa, Florida, and would like to hear more about our pediatric asthma services or would like to book an appointment, we would love to hear from you! You can reach us by calling (813) 984-8846. Julie Barriga MD PA is located at 5001 East Busch Blvd in Tampa, Florida 33617. Our facility is open Monday through Thursday from 8:00 a.m. to 6:30 p.m., Friday from 8:00 a.m. to 1:00 p.m., and also on Saturday from 9:00 a.m. to 1:00 p.m. We are closed on Sundays. We serve patients from Tampa FL, Terrace FL, Thonotosassa FL, Lutz FL, Greater Carrollwood FL, Lake Magdalene FL, Westchase FL, and Town 'N' Country FL.