Prenatal Care Doctor Questions and Answers
If you live in the Tampa, FL area and are looking for a certified doctor who can provide you and your family with exceptional pediatric care, trust the professional and dedicated physicians at Julia Barriga M.D. P.A. For more information, please call us or request an appointment online.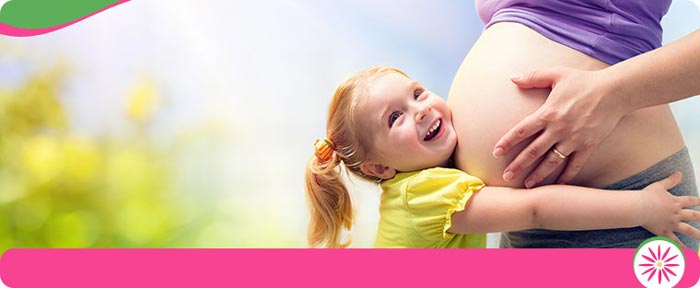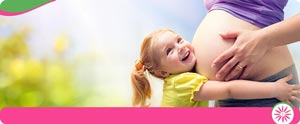 If you are pregnant, and are looking for a low-cost prenatal care clinic, Julie Barriga MD PA is a great option to consider. Not only can we offer a pregnancy check-up, but we also have pediatricians who can tend to your child's medical needs after you give birth with compassion and professional care.
When should you find a pediatrician when pregnant?
It is best to find a pediatrician when you are about 28 to 34 weeks along. This will give you enough time to meet your pediatrician and establish trust with them before your baby is born. If you have a pediatrician you trust early, your baby will benefit from a doctor who is familiar with you and the baby should problems arise.
How do I find a pediatrician for my baby?
When you are looking for a pediatrician for your baby, whether born or in the womb, it is important to do your research on who the most respected and trusted pediatricians are in your area. This can be done by word of mouth, i.e. asking friends, family, coworkers, or your general practitioner who they recommend, or it can be done online, through social media or online reviews. Online search will show which pediatricians are rated well for punctuality, office environment, ease of appointments, level of care given, etc. Once you narrow a list down of which pediatricians you believe will be best suited to take care of your baby, find out their information and start calling down the list. Some pediatricians might not be taking new patients, so it is important that you have a few names on the list.
Do I need a pediatrician before the baby is born?
While it is not a requirement, it is best practice to have a pediatrician lined up before the baby is born. Your baby's first medical exam will take place immediately after birth, so it will be an easy transition if you have a pediatrician prior to the birth.
Does pediatrician visit baby in hospital?
You should expect your pediatrician to examine your baby in the hospital within 24 hours of giving birth. They will do a full exam, making sure that your baby's body is functioning normally. Your pediatrician will look for alertness, skin tone, basic reflexes, hip stability, and will take measurements. There will also be screening for their hearing, metabolism, and hemoglobins. Your baby will also be given a hepatitis B immunization.
Do I need a pediatrician or family doctor?
There are benefits for choosing either a pediatrician or family doctor. However, there are some considerations to keep in mind if you need to choose between the two. For example, if your baby was born prematurely, has birth defects or other significant health issues, a pediatrician is probably in your best interest. If you have a pediatrician prior to birth, your pediatrician will also know your baby from day one. The benefit of seeing a family doctor is that family doctors are able to treat your whole family. So, when both you and your child are sick, a family doctor will save extra trips.
At what age do you stop seeing a pediatrician?
By the time your child reaches the ages of 18-21, they will need to look for an adult doctor.
What questions should I ask a new pediatrician?
Some examples of questions that you might want to consider asking your pediatrician at a newborn visit are:
How much should I feed my newborn?
How do I make sure my baby receives all their essential nutrients?
How do I help my baby to sleep safely?
What are the benefits and drawbacks of circumcision?
How do I bathe my baby?
How do I take care of my baby's umbilical cord?
Is my baby sleeping normally?
These are just a few examples of questions to ask your pediatrician if you are unsure what to expect.
Does your pediatrician have to be affiliated with the hospital you deliver at?
It is not a necessity for you pediatrician to be affiliated with the hospital you deliver at. If the pediatrician is affiliated with the hospital you deliver your baby at, they will be able to see you and your baby within 24 hours of giving birth at the hospital. If they are not affiliated with the hospital, however, you will likely be seen by the hospital's staff pediatrician.
Do you need a referral to see a Pediatrician?
To see a pediatrician, you will need a referral from your general practitioner. After doing your research to find out who the best pediatrician for you is, you can request that your GP give you a referral to that person.
Does your prenatal care clinic accept insurance?
At Julie Barriga MD PA, we accept most major insurance providers. If you are looking for a prenatal care clinic near you, and do not have insurance, we also offer self-payment options at Julie Barriga, so that your child can receive the help they deserve.
If you would like to book an appointment to meet with one of our pediatricians at Julie Barriga MD PA, or would like to learn more about our prenatal care services, we would love to hear from you! You can contact us at (813) 984-8846, or you can visit our facility at 5001 East Busch Blvd in Tampa, Florida. Our clinic is open Monday through Thursday from 8:00 a.m. to 6:30 p.m., Friday from 8:00 a.m. to 1:00 p.m., and also Saturday from 9:00 a.m. to 1:00 p.m.
We look forward to meeting you! We serve patients from Tampa FL, Terrace FL, Thonotosassa FL, Lutz FL, Greater Carrollwood FL, Lake Magdalene FL, Westchase FL, and Town 'N' Country FL.