Pediatric Vaccinations Clinic in Tampa, FL
Childhood immunizations protect children from serious, potentially fatal infections. Protect your child from illnesses that can be prevented with vaccines. ailment or even death. Our board-certified pediatrician Julia Barriga M.D. P.A. in Tampa, FL provides pediatric immunizations for tetanus, polio, chickenpox, measles, and other diseases. For more information, please 

contact us

 or request an

appointment online

. We are conveniently located at 

5001 East Busch Blvd Tampa, FL 33617

.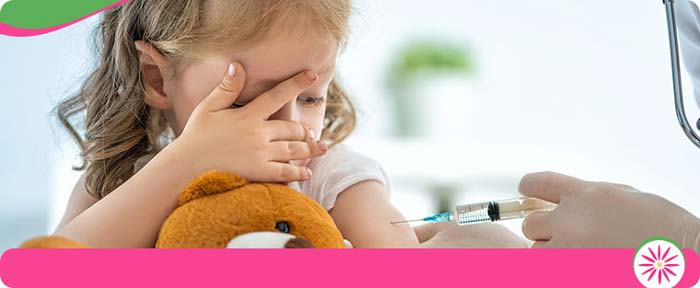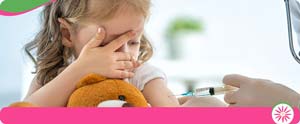 Table of Contents:
What vaccinations do you provide?
Why do certain vaccines have consecutive doses?
How do vaccines work and are they necessary?
How much are pediatric vaccines?
Children are a marvel of both vulnerability and resilience. They enter the world with a very weak immune system, but most often grow up and develop without any serious issues. However, there is no need to risk their health by not giving them the vaccinations they need to fight off serious illnesses. At Julia Barriga, we provide vaccines that are essential for your child's long-term health.
What vaccinations do you provide?

At Julia Barriga MD, our pediatric clinic provides all of the essential vaccines for your child, including Hepatitis A and B, Tetanus, Diphtheria, and Pertussis (DTaP), Polio, Chickenpox, Meningitis, Measles, Mumps, and Rubella (MMR), and more! We have also developed an immunization tracking sheet for you to reference and to help you keep track of which vaccines your child should have and when they should have them! Some vaccines will have consecutive doses over an extended period of time. This sheet is in accordance with national standards. If your child has passed a certain age without getting the recommended vaccines, we can modify their schedule to get them caught up.
Why do certain vaccines have consecutive doses?

This is a good question, and the answer has to do with both your child's immune system and whether the vaccine is live-attenuated or inactivated. Children's immune systems are not always developed enough to produce a long-term immune response to the initial vaccination, and thus require what is called a booster dose. Another reason that vaccines require multiple doses is if the vaccine is live-attenuated or inactivated. A live-attenuated vaccine contains weakened traces of the living virus. For a healthy immune system, these types of vaccines are an excellent teacher for your immune system to develop the necessary antibodies required to fight the disease. However, since such viruses are active in the vaccine, they cannot be used on people with weakened immune systems. Examples of live vaccines include MMR, chickenpox, and rotavirus. Inactivated or killed vaccines are made by killing the antigen while making the vaccine. Since inactivated vaccines are not as strong as live-attenuated vaccines, they usually require more than one dose in order to properly build up the immune system against the disease or virus. Vaccines that usually require booster doses are MMR, chickenpox, human papillomavirus vaccine (HPV), DTaP, influenza, hepatitis A and B, meningitis, and polio.
How do vaccines work and are they necessary?

When an antigen enters your body, it triggers an immediate response from your immune system after recognizing the presence of a foreign substance to develop antibodies or immunoglobins, which are proteins that are produced to neutralize the threat of the foreign substance. When the germs or antigens from a virus or disease enter your body without a vaccine, your body is unable to act quickly enough to prevent you from getting sick. However, your body keeps a record of those specific germs so that, should you recover, your immune system will be able to neutralize the invading virus before it makes you sick. With vaccines, a trace of the virus is introduced to your immune system which is weak enough for your immune system to neutralize without your getting sick, and strong enough for it to develop a detailed memory of it should that virus affect you in the future.

Vaccines enable you to develop protection from a disease without getting sick from it first. Moreover, by protecting you from the disease, vaccines also protect the people around you from acquiring the disease from you. As such, vaccines provide our society with herd immunity, which is necessary for the prevention of disease outbreaks. For this reason, the government has made vaccinations a mandatory prerequisite for children before they attend school. While this is controversial for some, it is a measure that is put in place for the safety and health of everyone.
How much are pediatric vaccines?

According to the Center for Disease Control and Prevention (CDC), the dosage price for each vaccine ranges from $10 to $180, depending on the specific vaccine, the brand that produced it, and the clinic that provides the shot. The HPV vaccine from Gardasil®9 is the most expensive, coming in at $178.14, while the Haemophilus influenzae type B from Hiberix® is the least expensive at $9.46. While vaccines can get quite pricey, we are happy to accept most major insurance providers at Julia Barriga MD. Make sure that you verify a few logistical details with your insurance provider before your appointment. Also, check out our Specials page for relevant deals and promotions and how to apply for them.

If you would like to learn more about our pediatric vaccinations at Julia Barriga MD or you would like to book an appointment to get your child vaccinated, we would be happy to help you with that! You can either book an appointment on our website or contact us you can find Julia Barriga MD at 5001 East Busch Blvd Tampa, FL 33617. Our hours of operation are 8:00 AM to 6:30 PM from Monday to Thursday, 8:00 AM to 1:00 PM on Friday, and 9:00 AM to 1:00 PM on Saturday. We serve patients from Tampa FL, Terrace FL, Thonotosassa FL, Lutz FL, Greater Carrollwood FL, Lake Magdalene FL, Westchase FL, and Town 'N' Country FL.