In House Lab Testing Questions and Answers
Julia Barriga M.D. P.A offers in house lab testing for your convenience in Tampa, FL. For more information, please contact us or request an

appointment online

.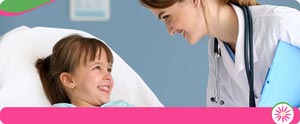 Table of Contents:
What do they check for in blood work?
What are routine laboratory tests?
Can you get blood work done at home?
Lab testing services are important diagnostic tools used in the evaluation and determination of hundreds of diseases and conditions. Common lab services include urinalysis, blood work, x-rays and ultrasound. Many lab services are only available at specific clinics, often requiring a separate appointment. However, medical centers like Julia Barriga MD offer in-house lab services, so you can receive your results without leaving your house.
What do they check for in blood work?

There are various types of blood tests which can all check for different things, including:

Complete blood counts. A routine complete blood count (CBC) test checks for levels of 10 different components of red blood cells, white blood cells and platelets. Red blood cell count, hemoglobin, and hematocrit are all important components measured by this test. Abnormal levels of these components may indicate:

• Nutritional deficiencies, such as vitamin B6 or B12
• Iron deficiency
• Bone marrow issues
• Tissue inflammation
• Infection
• Heart conditions

Blood tests are also used in some STD tests and can detect:

• Chlamydia
• Gonorrhea
• Herpes
• HIV
• Syphilis

Coagulation tests check for underlying conditions that may affect clotting and results can be used to diagnose:

• Acute myeloid leukemia
• Excessive bleeding (hemophilia)
• Thrombosis
• Liver conditions
• Vitamin K deficiency
What are routine laboratory tests?

Blood and body fluid sample collection — Sometimes referred to as bloodwork, there are a variety of different blood tests, each testing a unique aspect or characteristic of the blood, such as red blood cell count or the blood's ability to coagulate.

Electrocardiogram (ECG) — An electrocardiogram, also known as an ECG or EKG, is a diagnostic tool used to test the electrical activity of the heart. It records this data in a machine called an electrocardiograph which displays a chart of the electrical activity. Electrocardiography is commonly used in the diagnosis of several heart conditions, including hypertension and a previous heart attack.

Urinalysis — Urine testing is common in the diagnosis of many different medical conditions, such as diabetes, urinary tract infections and kidney disorders. It is also the most popular type of drug testing and STI testing.

Serology — Serologic tests involve the diagnostic evaluation of blood serum. They focus on the detection of proteins made by the immune system known as antibodies. These proteins help fight off infection and protect the body from invading pathogens. Serology tests are used in the diagnosis of a variety of diseases, including bacterial, viral and fungal infections.

X-ray — One of the most common diagnostic tools, x-rays are used to diagnose medical conditions by looking inside the soft tissues of the body.
Can you get blood work done at home?

Yes, in-house lab testing offers services from the comfort of your home. At Julia Barriga MD, we offer in-house lab testing, so you can receive the tests you need without leaving your front door. Our goal is to provide services to everyone who needs them, and for some people this means receiving care in their homes.

If you or someone you know is looking for convenient lab services offered in the comfort of your home, call Julia Barriga MD today! Our kind and compassionate professionals are experienced providers of in-house laboratory services and can help you get the results you need without leaving your house. For more information on our laboratory services and how they can benefit you, contact us our office and get in touch with a member of our specialist team. To book an appointment for our in-house laboratory services, visit our website or speak with us over the phone today. We serve patients from Tampa FL, Terrace FL, Thonotosassa FL, Lutz FL, Greater Carrollwood FL, Lake Magdalene FL, Westchase FL, and Town 'N' Country FL.