Kids Pediatrician Questions and Answers
Finding a good pediatrician can be difficult in the Tampa, FL area. You'll see a great pediatrician at Julia Barriga M.D. P.A. Led by Dr. Julia and supported by her highly experienced staff, our pediatric clinic can treat your children for a variety of illnesses and injuries as well as offer many needed medical services. Come in today, and we will make sure your children stay healthy and treat them as if they were our own family. For more information, please contact us or book an 

appointment online

.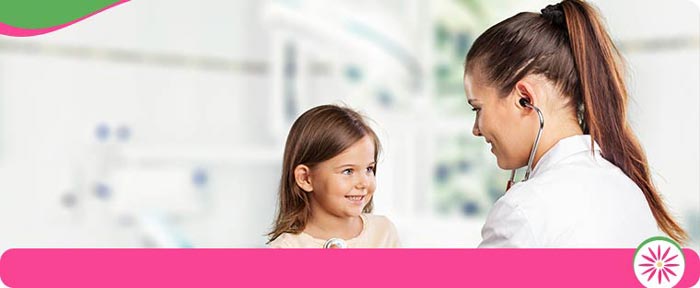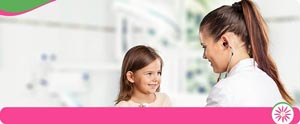 Table of Contents:
What does a child pediatrician do?
When should I find a pediatrician for my baby?
What illnesses do pediatricians treat?
How do I find a good pediatrician for my child?
Whether your child is experiencing their first days on this earth or in the prime of their youth, their health and well-being are likely your first priority. At Julie Barriga, MD, our pediatricians understand that maternal and paternal care completely, which is why we are devoted to providing exceptional medical care to every child we see.
What does a child pediatrician do?

A pediatrician is a medical doctor who specializes in providing medical care to children from birth to late adolescence, which involves the prevention, diagnosis, treatment, and management of various acute and chronic conditions, illnesses, and injuries.
When should I find a pediatrician for my baby?

The best time to find a pediatrician for your baby is a few months before they are born! However, it is understandable if you are unable to do so. With that in mind, if you have already welcomed your baby into the world, it is a good idea to find a pediatrician for your baby at your earliest convenience.

There are a few reasons why it is a good idea to have a pediatrician lined up before your baby is born. For one, it is reassuring for parents to know they have someone available and expertly trained to provide medical care for their baby whenever they need it.

Moreover, your child's pediatrician can visit you and your baby in the hospital shortly after the birth to check up on both of your health and vitals. It is also generally recommended to bring your child to see a doctor for a medical exam within three to five days after they are born. As such, you and your baby will benefit from having that medical exam performed by a pediatrician who will provide continuous medical care for them for years to come.
What illnesses do pediatricians treat?

Pediatricians treat a wide range of illnesses, injuries, and conditions. While some illnesses require the care of a specialist, your pediatrician can refer your child to a specialist for any illness that is beyond their scope of expertise. With that in mind, the following is a list of illnesses, injuries, and conditions that pediatricians commonly treat:

• Allergies
• Asthma
• Attention-deficit disorder (ADD) or attention-deficit hyperactivity disorder (ADHD)
• Cold and flu
• Gastroesophageal reflux disease (GERD)
• Heat exhaustion
• Minor injuries
• Respiratory infections
• Type 1 and type 2 diabetes
• And many others!
How do I find a good pediatrician for my child?

If you are looking for a good pediatrician for your child, you can always call a pediatric clinic to find out if they are currently accepting new patients. With that being said, cold-calling pediatric clinics does not always lead to finding a good pediatrician. As such, you may want to ask your doctor, friends, family, or colleagues about any recommendations they might have for a good pediatrician. Once you have compiled a list of candidates, you may also want to read reviews from patients of those pediatricians or visit them for a consultation to know if they are a good option or not.

If you are living in the area of Tampa, Florida, we invite you to consider Julie Barriga, MD, for your child's pediatrician! Dr. Barriga is a board-certified pediatrician with over 20 years of experience and a passion for providing caring and high-quality medical care to children of any age. We would be pleased to see you for a consultation!

For more information about pediatric care or an appointment with us at Julie Barriga, MD, we welcome you to contact us or make an appointment with us right here on our website. You can find Julie Barriga, MD, at 5001 East Busch Blvd in Tampa, Florida. We serve patients from Tampa FL, Terrace FL, Thonotosassa FL, Lutz FL, Greater Carrollwood FL, Lake Magdalene FL, Westchase FL, and Town 'N' Country FL. Looking forward to serve you!