Pediatric Chronic Care Questions and Answers
Your child's health matters and our board-certified pediatricians at Julia Barriga, M.D. P.A. are here to provide experienced pediatric care for newborns and children of all ages. For more information, please call us or request an appointment online.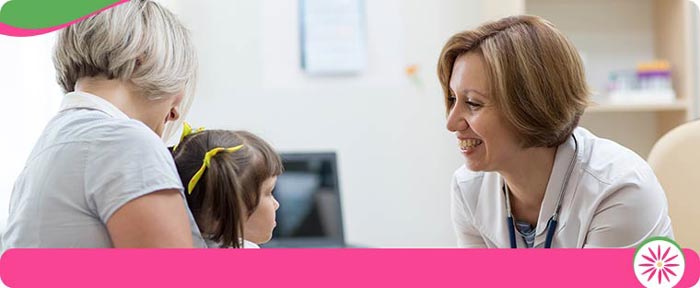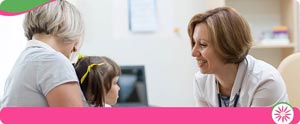 How long does a pediatric chronic condition last?
Did you know that ten to twenty million children and adolescents in the United States have a disability or chronic illness? Chronic refers to a serious health condition that can lasts a few months to a lifetime. Children who have chronic health conditions may have some limitations when it comes to physical activity, and they may experience frequent discomfort or pain, abnormal growth and development, and frequent hospitalizations, medical treatments, and outpatient visits. Children who have severe disabilities may, at times, be unable to take part in peer and school activities.
What are examples of pediatric chronic medical conditions?
Chronic health conditions are more broadly defined as conditions that last longer than twelve months and are severe enough to create a number of limitations in usual activity. It is estimated that chronic health conditions affect 10% to 30% of children and examples of chronic illness include cystic fibrosis, diabetes mellitus, asthma, attention deficit/hyperactivity disorder, and depression. Then there are chronic physical disabilities, which include hearing impairments, cerebral palsy, visual impairments, meningomyelocele, and loss of limb function.
How does chronic illness affect a child's physical development?
Physical development is the major physical or motor achievements of a child during infancy and early childhood stages. Physical development is a key part of growing up: children learn how to be the master controller of their own body when it comes to crawling, standing, sitting, and walking, to name a few examples. As children age, they reach developmental milestones, however, chronic illness may get in the way of some children reaching certain goals. According to research and studies done here in the U.S. and beyond, medical conditions that involve cerebral palsy, epilepsy, autism, down syndrome, to name a few examples, children may experience delays in physical development, like with walking, crawling, sitting, and running. Children with a physical disability may obviously also experience abnormal growth and development. Let's also not forget that while chronic illness affects a child's physical development, it also causes chronic stress: fear of dying, persistent fears and worries about their illness and its long-term effects, change in self-esteem, change in behavior, social difficulties, concerns about body image issues, fear of medical procedures or the hospital, and persistent moodiness, irritability, sadness, and anger.
Do pediatric chronic illnesses go away?
When you have an acute illness like the flu or bronchitis, you know that you will most likely be back to normal in a very short period of time. However, having a chronic illness is totally different: it may never go away and it can be a negative disruptor in your life and in your family's life. The good news, thanks to the advancement in medical technology and procedures over the years, is that many diseases that were once fatal, are now being successfully treated, and children are surviving at a much higher rate. Since many chronic illnesses never go away, they are therefore treated by a team of medical specialists. The team may often include a psychiatrist who can help the child and family overcome the problems that result from the burden of chronic illness. Over the years, as the child grows, they will require medical attention in order to manage and treat their illness.
Does your child have a chronic illness? If your child needs the right medical care, then we encourage you to contact us and book an appointment through our website. We also offer telemedicine video visits too, and we offers same day appointments available upon request. We are open from Monday to Thursday – 8:30 AM to 5:00 PM; Fridays – 8:30 AM to 1:00 PM; and Saturdays – 9:00 AM to 1:00 PM.