Pediatric Doctor in Tampa, FL
Looking for a Pediatric Doctor in Tampa, FL? Head over to Julia Barriga where we have professional Pediatric Doctors who provide pediatric services. Call us or simply make an appointment online. We are located at 5001 East Busch Blvd Tampa, FL 33617.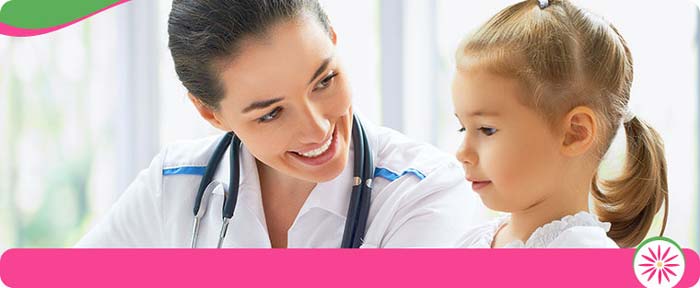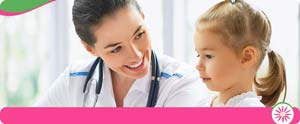 The stress levels in a household skyrocket whenever your child becomes sick or injured. Waiting to see if they feel better over time may not be the most practical choice. Delaying treatment may make their ailment worse, causing recovery time to be longer and your medical bills to be higher. Bring your child to Julia Barriga, M.D., P.A. for high-quality treatment from our board-certified doctors and excellent medical staff. We can treat your child for a variety of ailments and offer many common services.
One service our experienced pediatricians offer is physicals for your children. If your child is starting at a new school or participating in sports, they will need a physical.  This thorough medical exam will ensure they are healthy and identify any potential medical issues. Just bring in any required forms when you visit our office, and we'll make sure everything is completed after the exam.
Another vital service we offer to keep your child healthy is vaccinations. Making sure your child's immunizations are up-to-date is important to stop dangerous and preventable diseases from affecting your child's health. If you are new to the area, bring in your immunization records, and we'll check with current CDC guidance to recommend what shots or boosters may be needed. Some vaccines are required for children to attend school unless there is some underlying medical issue. Talk with our doctors today about what vaccines your child should have or if you have any concerns about their safety.
Is there a new addition to your family? First-time parents? Rely on the expertise and guidance of our doctors to ensure the health of your newborn. Bring your child in for regular checkups and health screenings to ensure they are as healthy as possible. Have questions about care? Visit us anytime and use our years of experience as a resource for you and your family.
Our board-certified pediatricians can also conduct vision and hear screenings for your child. These are very important screenings to ensure your child can see and hear correctly. Impairments can lead to developmental delays or a misdiagnosis of a learning disability. Regular screening will ensure your child can see and hear everything so they can continue to learn!
Julia Barriga's pediatric clinic is located at 5001 East Busch Blvd Tampa, FL 33617.
Our clinic accepts most major insurances including Blue Cross Blue Shield, Cigna, Tricare, and United Healthcare. Many insurances require you to select or designate a pediatrician. Please choose JULIA BARRIGA, MD PA with your insurance before your visit. Questions about your insurance or want to learn more about the services we offer at our practice? Call our friendly staff today at (813) 984-8846.
We look forward to meeting you and your family. We hope we can be of service to you and keep your child healthy!