Top Rated Pediatricians in Tampa, FL
Pediatricians are highly trained medical professionals who specialize in providing comprehensive healthcare services to newborns, children, and adolescents. They play a crucial role in safeguarding the physical, mental, and behavioral health of children. At our clinic, Julia Barriga M.D. P.A., a board-certified pediatrician, is dedicated to monitoring every aspect of your child's health, well-being, and development. We understand that your child's health is of utmost importance to you, and we are committed to providing the highest quality care possible. For more information

contact us

today or book an

appointment online

. We are conveniently located at 

5001 East Busch Blvd Tampa, FL 33617

.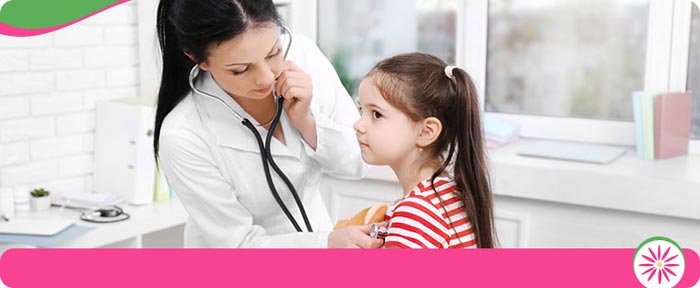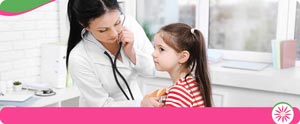 Table of Contents:
How do I find a good pediatrician?
What is better, a pediatrician or family doctor?
What can a pediatrician diagnose?
Can pediatricians diagnose anxiety?
Pediatricians are medical doctors experienced in treating children and a number of childhood conditions and diseases. Children can have difficulty communicating symptoms, which is one reason why pediatrics require specialized training. These healthcare professionals are skilled in a variety of ways to help children relax to provide the best care for young ones.
How do I find a good pediatrician?

Finding a good pediatrician is important to the health of your little ones. When looking for a pediatrician for your child:

• Do your research online, ask friends and family and get recommendations from medical professionals
• Check credentials and experience, it is important to make sure you choose a board-certified pediatrician
• Make sure the doctor is up-to-date with the most current medical practices
• Decide if they are the right fit by booking a meet and greet
What is better, a pediatrician or family doctor?

While neither professional is inherently better than the other, they may provide different services that would prove advantageous in certain situations. For example, a family with young children may be better suited receiving care from a pediatrician, while a couple without children might be better off with a family doctor. To better understand the advantages of both, it helps to know what sets them apart.

Perhaps the biggest difference between a family doctor and a pediatrician is the age of the patients they treat. Family doctors may see patients of any age or may only see patients who are above a certain age, whereas pediatricians typically only see patients who are under the age of 18 or 21 years old. Both pediatricians and family doctors must complete four years of medical school and a three-year residency in their chosen specialty, including pediatrics for pediatricians, and family medicine (which includes some pediatrics, adult medicine and geriatrics) for family doctors.

To be licensed to practice medicine, pediatricians are then certified by the American Board of Pediatrics, whereas family doctors are certified by the American Board of Family Medicine.

Both types of doctors are fully equipped to care for and treat patients, although pediatricians specialize in children and have more in-depth knowledge about the development, growth and behavior of infants and adolescents. In contrast, family doctors are equipped to care for a patient throughout their entire adult life, from early adult years to advanced age.
What can a pediatrician diagnose?

Pediatricians are trained and skilled in the diagnosis of a vast number of diseases and conditions that commonly affect children, from asthma and allergies to conjunctivitis and pneumonia. They are experienced in various treatment options for a number of conditions and can refer to specialists if necessary. They commonly perform routine medical exams and administer vaccinations and other preventative medicine.
Can pediatricians diagnose anxiety?

Many pediatricians can diagnose anxiety. Because these doctors see such a variety of cases, pediatricians undergo training in many different health fields when in medical school. Some pediatricians even choose to specialize on mental health topics. If you are worried about your child, call your pediatrician's office and discuss your concerns. If a pediatrician is unable to confirm an anxiety diagnosis, they will recommend a medical professional on whom both you and your child can rely.

Your pediatrician will most likely begin by looking at prominent symptoms and will speak with your child. They may interview a family member and the child, and may ask them to fill out a questionnaire on their behaviors and reactions to certain events and circumstances. Because they don't quite have the articulation to pinpoint what is wrong, it can be difficult to diagnose anxiety in a child, especially younger ones. With kids, many symptoms can be similar, even for different disorders like anxiety, depression, ADHD and learning disorders. When children are nervous or anxious, they often develop stomachaches or headaches, and a pediatrician can help diagnose the cause of this upset. After a thorough screening and evaluation, your pediatrician or pediatric care team will go over the treatments and options available for you and your family.

If you are looking for a top-rated pediatrician to provide quality care for your child, call Julia Barriga MD today! Our kind and compassionate professionals are experienced in pediatric care and can provide your little ones with a higher level of care. Contact our office today to get in touch with our pediatrician. Book an appointment online, or schedule one over the phone today.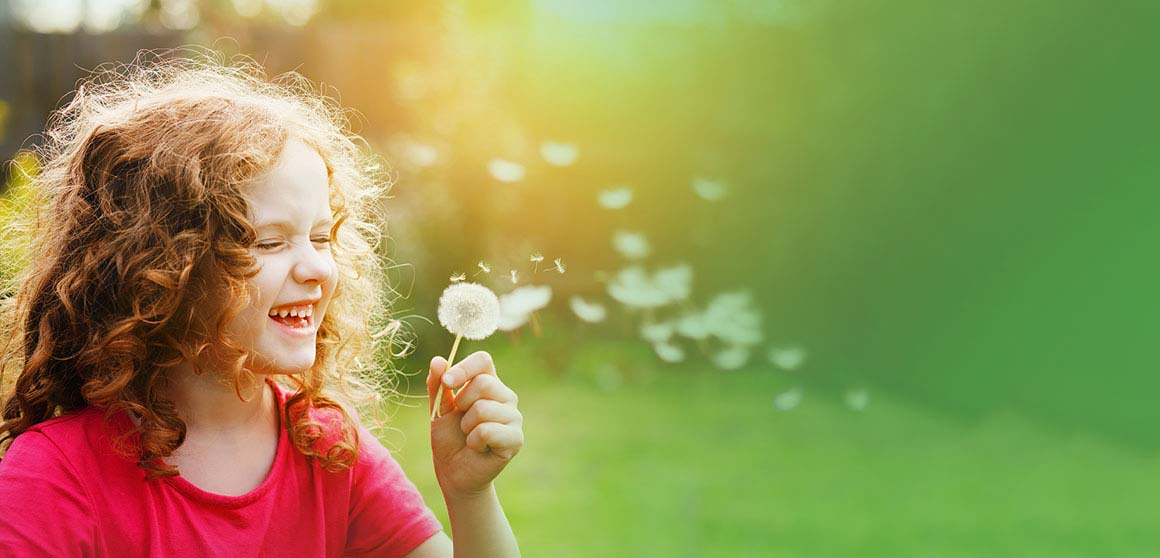 Additional Services We Offer