Children's Medical Clinic in Tampa, FL
Julia Barriga MD PA Specializes in Child Visits, Newborn Care, Physicals and Immunizations. Call (813) 984-8846 or Request an Appointment Online.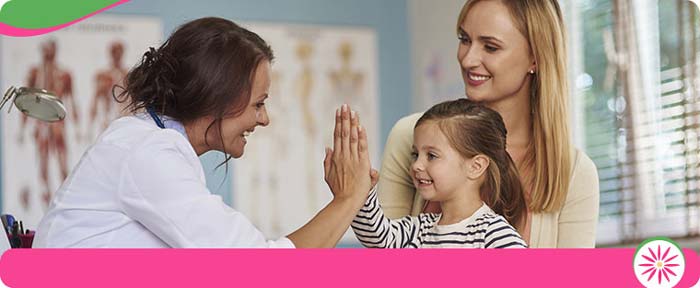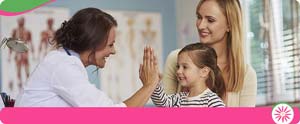 Is your child sick and in need of medical care to recover from an illness?
At Julia Barriga MD PA, children's medical clinic in Tampa, FL we understand the difficulties of caring for a sick child and concerns a parent may have toward their child's health, and well being when affected by an illness. Children's health can be unpredictable especially during early developmental stages of childhood as they are more exposed to illnesses or injuries. If your child is experiencing any illnesses,contact our children's medical clinic in Tampa for comprehensive medical treatment for illnesses.
Why you should choose our children's medical clinic in Tampa FL?
When visiting our children's medical clinic in Tampa, your visit is always welcomed with compassionate and friendly staff. We care about our patients and believe a little tender love and care can go a long way. Our board-certified doctors and experienced staff are here to ensure we answer all your medical questions, address all of your child's medical needs, and to help their path to recovery from any illness they may have. We provide service with a smile and do our best to continually provide a pleasant experience here at our clinic. Combining over 20 years of experience with our medical doctors and our office staff, we will level up your confidence in us with you knowing that you're children's health is in good hands. We pride ourselves on giving the very best pediatric care in Tampa and surrounding cities. You can call or contact us online anytime if you would like to speak with one of our doctors about your child's health. We strive to put your family's needs first while making sure their health care is affordable and professional.
What does our children's medical clinic specialize in?
Julia Barriga MD PA specializes in many treatments and services including: well child visits, newborn care, physicals and immunizations,developmental screenings, hearing tests, vision tests, newborn care, prenatal consults, vaccines, asthma, ADD/ADHD management, chronic conditions,diabetes, and in-house lab testing. We also offer medical ear piercing to our patients if parents are interested in this specialty service for their child. Sports physicals for participation in school athletic programs are available. For a same day appointment,please call us to request any available time slots. This will help you to keep your schedule sound without interrupting your child's school day or sports practice. We are also knowledgeable in a wide range of procedures and examinations to better serve your child and help them feel at their best.
Are you interested in choosing Julia Barriga MD PA for your children's medical care needs?
If you feel that our children's medical clinic would be a great fit for your family we encourage you to reach out to us today by calling (813) 984-8846 or by requesting an appointment online. Our team of doctors and pediatrician sat Julia Barriga MD PA are here to provide attentive and compassionate care towards your child's health and well being. Our medical clinic's only hope is to ensure and build a healthy and happy beginning to your child's future.
Where to find our children's medical clinic in the greater Tampa Florida area?
Our building is conveniently located at 5001 East Busch Blvd. Tampa, FL 33617, and is available to your family Monday, Tuesday, and Thursday from 8am to 7pm, Wednesday from 8am to 1pm,Friday from 8am to 5pm, and Saturday from 9am to 1pm. We look forward to assisting you in all your children's medical needs and providing them the best care around.