How Can I Find a Pediatrician in Tampa, FL
If you need a pediatrician, then you have come to the right place. Contact our team of healthcare professionals today at Julia Barriga, MD, PA, or visit us online to book an appointment. We are conveniently located at

5001 East Busch Blvd Tampa, FL 33617

.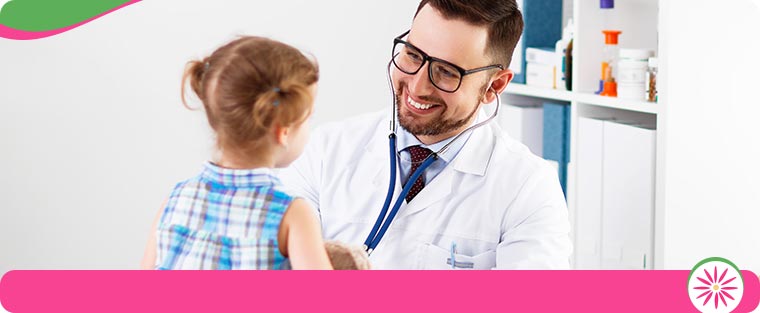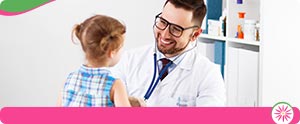 Table of Contents:
How can I find a pediatrician in Tampa, FL?
Do pediatricians accept new patients?
What questions should a patient ask the pediatrician?
How do I choose a new pediatrician?
Do I need to book an appointment with Julia Barriga?
How can I find a pediatrician in Tampa, FL?

Look no further, as you have found three board-certified pediatricians here in Tampa, Florida. At Julia Barriga MD, PA, board-certified pediatric clinic, our female-led team of exceptional pediatricians strives to deliver a wide array of services to meet all of your child's health care needs and your parental needs!
Do pediatricians accept new patients?

Yes, pediatricians do accept new patients on occasion. Like any other practitioner, a pediatrician will have periods where parents can reach out for care and become new patients at the health care center. Our physicians are currently accepting new patients at Dr. Julia Barriga's pediatric clinic.

You may give our office a call or schedule an appointment online. Our clinic also offers various coupons, which you can redeem for a free prenatal or new-patient consultation.
What questions should a patient ask the pediatrician?

As a new patient, there are specific questions you should ask a potential physician to determine if the fit is most reasonable for your care needs. It would be best to initially discuss their educational background and work experience. These healthcare providers may have further specializations or certifications, so if you are looking for specific services, you should inquire about this. As a patient, you want to ensure that your beliefs and values regarding care align with those of your doctors. Many physicians use a conservative approach, meaning non-invasive treatments will be tried first.

Suppose your religious or cultural beliefs play a part in your approach to health as a parent. In that case, you should discuss this with your pediatrician as they develop custom care plans that can incorporate these values. You should clarify your primary concerns with your pediatrician, whether you have children or are expecting. In doing so, you can ensure that your precise needs are met appropriately and that they are understood. Lastly, you should be sure that your insurance coverage is accepted and valid. If you do not have insurance, you can discuss self-payment options with the physician.
How do I choose a new pediatrician?


The process of choosing a new pediatrician can be quite lengthy as there are numerous factors to consider. It is best to start your search online and discover what clinics are in your area, and are open for a reasonable number of hours. A clinic should be close enough not to cause transportation barriers, especially if you need frequent visits.

At Dr. Julia Barriga's pediatric clinic, we understand that life as a parent is busy, and all of our patients have different backgrounds and accessibility challenges. For this reason, our office is open on Saturday from nine am to one pm, in addition to our weekday hours. If you need a same-day appointment for an urgent matter, we can make this available upon request.

Furthermore, we have a healthcare provider ready 24/7 for matters after hours. If you cannot make it into the office for an appointment, our clinic can deliver numerous services online through telehealth platforms, such as video or audio calls. The next step in choosing a new pediatrician is to ensure insurance coverage or alternative payment methods. Our clinic accepts most major health insurance plans, as well as Florida Medicaid and the Healthy Kids Program. If you do not have insurance, you may discuss your options with our provider's self-pay options. Finally, it is best to search online for information regarding the healthcare provider's education, work experience, additional certifications, values, etc.

This information is readily available on our website, as are testimonials from our patients. Once you have narrowed down your list of potential pediatricians, you should schedule an appointment to get acquainted, discuss qualifications further, establish your needs, and answer any other questions.

Currently, our clinic is offering free new-patient appointments; coupons are available online! During this appointment, you can also tour the facility and get comfortable in the environment.
Do I need to book an appointment with Julia Barriga?

Yes, you need to book an appointment at our clinic to be seen by one of our physicians. You may reach out to us over the phone during our business hours; we are also open on Saturdays to ensure accessibility for all patients. Additionally, you can schedule an appointment online at any time!

Julia Barriga, MD, PA, strives to deliver comprehensive pediatric care easily accessible to parents. Some visits can be done through a telehealth platform at our clinic, such as a video conference. Additionally, our clinic is open on Saturdays and always has a provider on call for after-hour emergencies.

If you are looking for a new board-certified pediatrician, Dr. Julia Barriga is there for you! You can reach out to us over the phone to schedule an appointment or request a time slot online! Your child's health is of utmost importance to us, and we look forward to getting you started with care. We serve patients from Tampa FL, Terrace FL, Thonotosassa FL, Lutz FL, Greater Carrollwood FL, Lake Magdalene FL, Westchase FL, and Town 'N' Country FL.