Best Pediatric Clinic in Tampa, FL
Julia Barriga MD PA Provides Expert Pediatric and Family Care. Call (813) 984-8846 or Request an Appointment Online.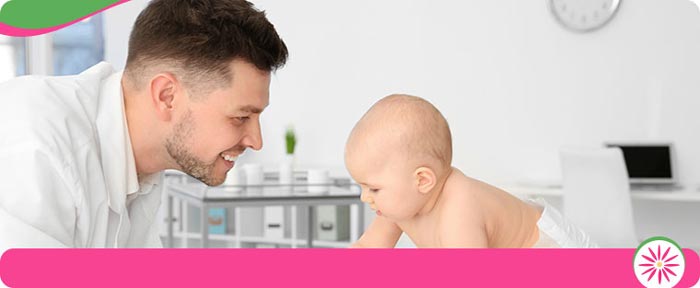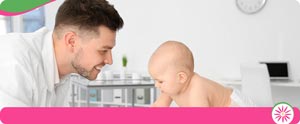 Having trouble finding a pediatric clinic near Tampa Florida?
Looking for your go to pediatric clinic can be quite challenging and at times frustrating, especially when dealing with a busy schedule and working around your child's schedule. Here at Julia Barriga MD PA Pediatric Clinic, we are proud to be staffed with pediatricians who provide top notch children's medical and family care to our community. We are here to answer all your questions and walk alongside you from the moment of your child's first visit to when they reach young adulthood. Here at our clean pediatric clinic, we strive to make sure you and your family's time is always accommodated, all while still providing affordable and effective care. Our certified healthcare staff and pediatricians led by Dr. Julia Barriga, are prepared to work with you as soon as you're ready.
Receive expert service and care from our pediatric health providers
The greatest part of Julia Barriga MD PA's pediatric clinic here in Tampa is the highly trained, courteous, and knowledgeable healthcare staff onsite to assist you with a friendly smile. Our onsite board-certified pediatrician, Dr. Julia Barrigahas over 20 years of experience and is highly trained with providing expert care for newborns, children, teenagers, and young adults. We are also staffed with a team of expert pediatricians and medical professionals with many years of pediatric healthcare training to help ensure that your child is in good hands.
Individualized care for your child
Our attentive team will work with you one on one to make sure you and your child get the healthcare they need.Family wellness and health is our highest priority when it comes to our patients.
What services are offered at Julia Barriga MD PA's pediatric clinic?
We understand that life can throw different kinds of medical problems your way, which is why our pediatric clinic also offers many services that will make you and your child's time together much easier. Some very important services and treatments we provide are: newborn care, free prenatal consults, get acquainted consultations, vaccines, immunizations, hearing tests, vision tests, physical exams, in house lab testing, management of diabetes, asthma, ADD/ADHD, and chronic conditions.
What is the process for becoming a new patient at Julia Barriga MD PA's pediatric clinic?
We provide online patient registration forms that you can print out from your own home if you prefer to be a step ahead. To make it easier for you we take most major insurance plans as well as offer simple and affordable self-pay options during your visit. To also ensure that you are provided with trusted and accommodated care, we offer a free consultation visit to help you get to know us.
Where can you find our pediatric clinic here in Tampa FL?
You can find our welcoming pediatric clinic at 5001 East Busch Blvd. Tampa, FL 33617. We are conveniently located right on East Busch Blvd in central Tampa FL, not far from the University of South Florida and Adventure Island. We gladly serve the local families and children of Tampa and surrounding communities.
Interested in becoming a patient at Julia Barriga MD PA's pediatric clinic?
If you feel that our pediatric clinic is the right place for you and your child, we welcome you to call us today at (813) 984-8846 or request an appointment online. Julia Barriga MD PA is open 6 days a week on Mondays, Tuesdays, and Thursdays from 8am to 7pm, Wednesdays from 8am to 1pm, Fridays from 8am to 5pm, and Saturdays from 9am to 1pm.