Pediatrician for Teenagers in Tampa, FL
Our board-certified pediatrician, Julia Barriga M.D. P.A., and her caring team of specialists have expertise in common teens' behavior. We can help you understand how teenagers' minds and bodies evolve as they approach maturity. We urge you to use the teen health resources that we provide at our clinic. We can assist your teenager in maintaining the finest quality of life possible! Visit us today for your child's health issues. We are conveniently located at 5001 East Busch Blvd Tampa, FL 33617. For more information, please contact us or request an appointment online.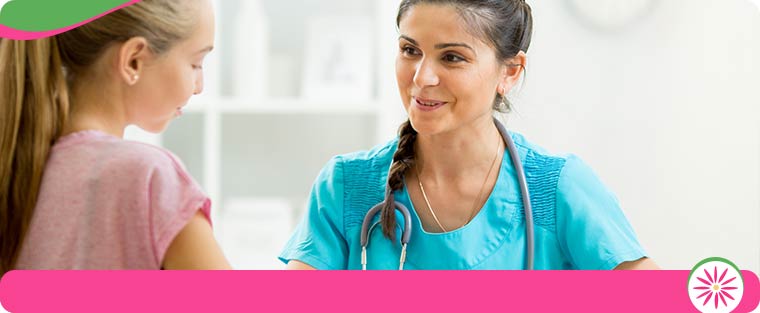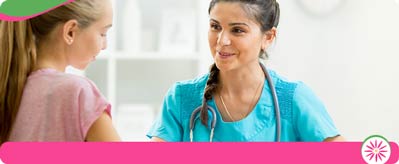 Table of Contents:
Should a teenager see a pediatrician?
What questions do pediatricians ask teenagers?
What are the benefits of visiting a pediatrician for teens?
Our board-certified pediatricians at Julia Barriga MD PA, provide numerous pediatric health care services to our wonderful community in Tampa, FL. Our clinic's primary goal is to provide comprehensive, compassionate care to ensure your children stay healthy and happy. Raising a child takes a village, and we are privileged to get to be a part of this parenthood journey with you. A few services provided at Julia Barriga MD PA include newborn care, children's wellness visits, physical examinations, immunizations, health education, and much more. Many of our patients stay with us through infancy, childhood, teenage years, and when they have children of their own to take care of. Please continue reading about our pediatric care services designed for teenage patients.
Should a teenager see a pediatrician?

Pediatricians specialized in care from infancy to early adulthood. Many children choose to stay with their pediatricians until they reach 18-21 years of age. This is because seeing a physician who has a deep understanding of your medical and family history can be incredibly beneficial, especially for patients who suffer from a chronic condition. Though you can transition to seeing a general physician or family doctor once you reach your teen years, you may feel more comfortable with a doctor you're familiar with. Pediatricians do have more extensive training in older adolescence compared to family practitioners and can help you through the stages of puberty, social and emotional wellness through high school, and sexual education. They are well-trained in all areas of the emotional, mental, and physical wellness of the early and late teenage years.
What questions do pediatricians ask teenagers?

Your teenager may want to speak with their pediatrician alone. This can make them more comfortable talking about their concerns or questions they could potentially be embarrassed about. Fortunately, your pediatrician only has your child's best interest at heart and will be able to engage in an open dialogue for the best communication. Asking questions can help both your teenager and their pediatrician assess, diagnose, and treat possible conditions. This is also an effective tool used for health education and preventative care. Your teenager can expect to be asked some of the following questions:
 
• Have you noticed any recent changes to your physical or mental health?
• Are you experiencing any new or worsening symptoms?
• What's your life like at school?
• Do you experience any mood swings or dark thoughts?
• Do you feel safe? In your relationships with family, friends, and significant others? At home and at school?
• What types of things do you enjoy doing? What activities make you feel healthy and happy?
• Are you currently on any medications?
• Are you sexually active with your partner? Do you understand your birth control options?
What are the benefits of visiting a pediatrician for teens?

There are many benefits to seeking teen care from pediatricians. They have advanced training in adolescent medicine, such as skin health, reproductive health, mental health, growth disorders, eating disorders, chronic disease, and substance abuse. Conditions your pediatrician can treat include:
 
• Chronic health conditions
• Eating disorders include
• Mental health issues
• Substance abuse
• Skin issues such as eczema, acne, and growths
• Reproductive health concerns like menstrual problems, sex education, pregnancies, and sexually transmitted infections
 
For further information about early and late adolescent healthcare services in Tampa, FL, please reach out to the clinic of Julia Barriga MD PA. Our team of amazing pediatricians specializes in all areas of healthcare from infancy to the teenage years. If you need immunizations, management of chronic conditions, screening tests, physical examinations, or any other adolescent health care services, give us a call during our business hours. We would love to answer any questions you have and make sure you feel completely ready for your first appointment. Julia Barriga MD PA looks forward to your visit soon for any of your or your family's pediatric care needs! We are conveniently located at 5001 East Busch Blvd Tampa, FL 33617. We serve patients from Tampa FL, Terrace FL, Thonotosassa FL, Lutz FL, Greater Carrollwood FL, Lake Magdalene FL, Westchase FL, and Town 'N' Country FL.