Pediatric Care
When you need a great pediatrician in the Tampa, FL area, look no further than Julia Barriga M.D. P.A. Our board-certified doctor and highly skilled staff have years of experience in treating the newest additions to your family. Receive compassionate and high-quality care at top pediatric clinic from just before they are born until they grow up, we will be here for you! For more information, please call us or request an appointment online.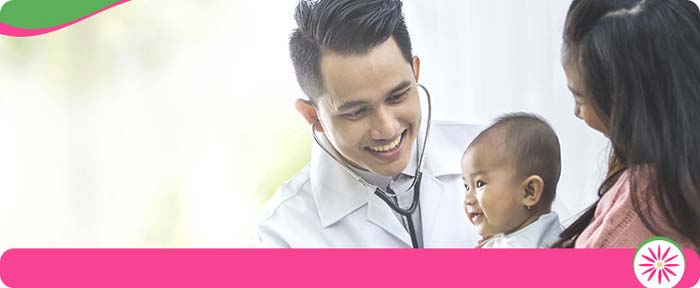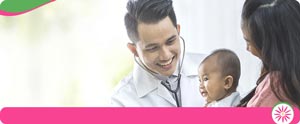 When your child be comesillor injured,it is important to find a trusted and compassionate pediatrician to help examine and ensure your child will feel their best. Doctor visits can be frightening at times, but your quality of life is important to us and making sure that we help you keep your family happy, healthy, active, and informed is our goal. You can count on a compassionate, friendly, and safe environment, as well as a strong feeling of relief when you visit our pediatrics office near Riverview, FL. Helping you maintain your health, safety, and security is our number one priority. We are here to provide a stress free visit from beginning to end.
Our medical team is dedicated to the highest level of service and is passionate about making your visit smooth, informative, and enjoyable. Board-certified Pediatrician Dr. Julia Barriga and her team of medical professionals are here to build a concise and thorough evaluation of your child's visit to only provide the best and affordable treatment plan available. Our clinic works hard to provide a friendly, helpful, and pleasant experience from when you visit our office to your one on one time with the doctor. Family health and wellness is the highest priority provided by our pediatricians so that you feel at ease and confident that you have dedicated professionals keeping you in mind every step of the way at our clinic.
We understand that you want your children's health to be taken seriously which is why our doctors provide a wide range of pediatric services needed for your child's care. Doctor Julia Barriga guarantees that your young one's health comes first and we will always strive to give them the very best affordable health care here in Tampa near Riverview Florida.
Our pediatric clinic is open to serve children who need various types of treatments and procedures.Our clinic has multiple services available to you during your visit including but not limited to:Newborn Care,Free Prenatal Consults, Get Acquainted Consultations, Vaccines, Immunizations, Hearing tests, Vision tests, Physical exams, In House Lab Testing, Management of Diabetes, Asthma, ADD, ADHD, and Chronic Conditions. Our patient services are sensitive to your time management, so we provide secure online patient registration forms that you can print out from the comfort of your own home. These forms are provided for you to fill outat your convenience, so that you don't have to wait longer than needed when you arrive for your appointment. We also provide secure online payment options through our easy to use website. We take a variety of health care insurances and are here to answer any questions or concerns that you might have.
We welcome you to call us today at (813) 984-8846 if your child is need of medical care to recommended checkups. Our comforting clinic is open 6 days a week Monday, Tuesday, Thursday from 8am to 7pm, Wednesday from 8am to 1pm, Friday from 8am to 5pm, and Saturday from 9am to 1pm. We serve patients from Tampa FL, Terrace FL, Thonotosassa FL, Lutz FL, Greater Carrollwood FL, Lake Magdalene FL, Westchase FL, and Town 'N' Country FL.