Reasons to Visit a Pediatrician Q&A
Learn about the benefits of visiting a pediatrician today! Contact our team of healthcare professionals today at Julia Barriga, MD, PA, or visit us online to book an

appointment

. We are conveniently located at

5001 East Busch Blvd Tampa, FL 33617

.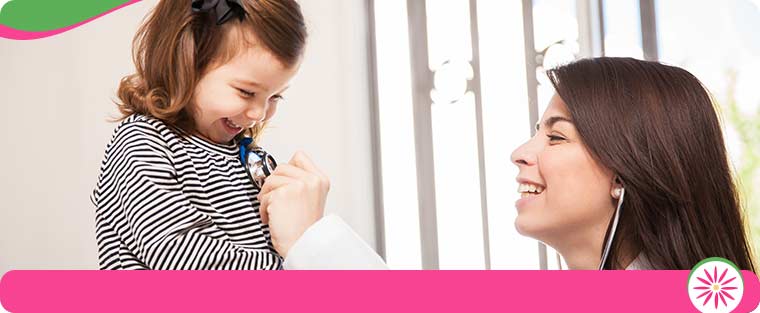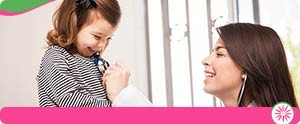 Table of Contents:
What are the main reasons for visiting a pediatrician?
Why should you see a pediatrician?
What are the primary responsibilities of a pediatrician?
When should I look for a pediatrician?
What are the main reasons for visiting a pediatrician?

Pediatricians are physicians who have further specialized in the health care of children. This includes newborns to new adults and is often inclusive of the parent's health as it relates to the child. For these reasons, pediatricians can be seen for numerous concerns, as would a family practitioner.

Frequent wellness visits are vital as children's health is ever-changing throughout their maturation and lays the foundation for their health as an adult. From birth to the age of two years old, it is generally recommended that children have wellness visits every two to three months. This is done to track growth, ensure that all milestones are being met appropriately, and detect any potential health problems early. After the age of two, your child should have a wellness visit with their pediatrician every year.

These wellness visits are a common reason why pediatricians are seen and may include annual physical exams, newborn physical exams, sports physical exams, and immunizations. You may also see your pediatrician for mild to severe conditions outside of wellness visits. Children are more susceptible to several infections, such as the flu, common cold, ear infections, strep throat, and pink eye, and complications are more likely to develop from these conditions. Though minor in adults and easily dealt with at home, it is best to bring children in to see a pediatrician for such concerns to improve their health and prevent worsened outcomes. Additionally, parents may seek a pediatrician for direction in nutrition, behavioral management, at-home newborn care, and more.
Why should you see a pediatrician?

Many parents have a family doctor they see for both adult and child health concerns, but it may be best to seek a pediatrician if your needs are more specific. Though family doctors are qualified to diagnose and treat medical conditions in children, a pediatrician has a focused and specialized education and can provide more appropriate services.

If your child has particular needs and a large team of specialists, your pediatrician will be essential in coordination and comprehension. For instance, children with developmental delays, psychiatric conditions, or neurological disorders such as autism spectrum disorder (ASD) or attention deficit hyperactivity disorder (ADHD).

Additionally, children may need specialized care if they have certain medical conditions that interfere with daily living, such as cerebral palsy, Down's syndrome, or diabetes. One specific area of medicine that affects many more children than it does adults is congenital (present from birth) conditions. This may include heart defects, cleft palates, Tay-Sachs, etc.
What are the primary responsibilities of a pediatrician?

A pediatrician is responsible for diagnosing various medical conditions and providing appropriate treatment for said conditions. Diagnosis includes diagnostic techniques, laboratory tests, and medical diagnostic technology. Treatment can include medication, therapy, surgery, and much more.

Additionally, a pediatrician is responsible for performing a comprehensive patient interview that yields accurate and important information. Documentation of all actions and information, as well as communication with other healthcare professionals, is essential.
When should I look for a pediatrician?

If you are pregnant or expecting a child, it would be best to begin searching for a pediatrician a couple of months ahead of time. This allows you time to meet with pediatricians to determine under whose care you are most comfortable, without having to rush or worry at the last minute.

If you already have children, you can look for a new pediatrician at any time, especially if you don't feel your needs are being met with your current health care provider. Again, if your child has more severe health concerns and requires more care, it is best to have a pediatrician who is board certified and best equipped to handle such conditions.

Here at Julia Barriga MD, PA, a board-certified pediatric clinic, an array of services are offered to meet all of the health care needs of your little one, from newborns to young adults. If you need a pediatric clinic that is more accessible, look no further. We are open Saturdays in addition to our weekday availability, have a provider on call after hours 24/7, and offer telehealth delivery methods that can be used in the comfort of your own home.

Please don't hesitate to reach out to us if you believe you can benefit from our exceptional services. To make an appointment, you may request one online at any time or give us a call during operational hours. We are eager to meet you and improve your child's health. We serve patients from Tampa FL, Terrace FL, Thonotosassa FL, Lutz FL, Greater Carrollwood FL, Lake Magdalene FL, Westchase FL, and Town 'N' Country FL.