Child Developmental Screening Questions and Answers
Julia Barriga M.D. P.A offers pediatric developmental screening in Tampa, FL. For more information, please call us or request an appointment online.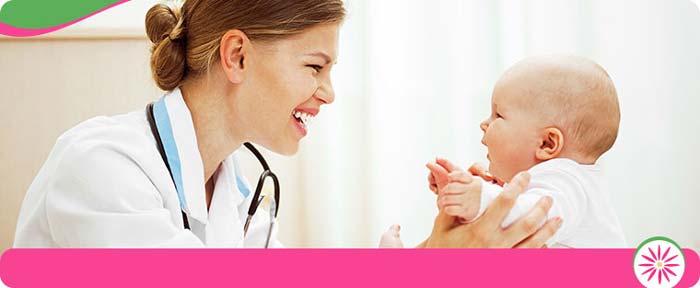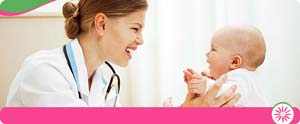 Each child grows at a different pace and in different ways, but every child should be developing some fundamental skills along the way. To help you understand how your child is developing and how you can help your child learn those fundamental skills, you'll want to have him or her screened by a developmental pediatrician like Julia Barriga MD PA. The doctor is a fully capable pediatrician who provides these valuable developmental screenings in Tampa, FL. If you're in need of this service, then reach out to the doctor today. She would be delighted to help your child in any way she can!
What is developmental screening?
With developmental screening, parents are able to get a look into their child's growth and abilities. Some of these abilities include the child's emotions, language, physical capabilities, information processing, and behavior. These are important and fundamental qualities for a child to develop, and developmental screening makes sure the child is on track and maturing healthily.
Why is developmental screening important to do?
Some children experience developmental delays, which screening can provide insight into. These children might need more attention or assistance from you in some growth areas in life, like with their behavior, and some children might need professional attention and assistance. Developmental screenings can provide early intervention services to help children learn the skills they need early in life so they won't require special education services later. If a child doesn't have any developmental delays, parents will still be able to celebrate their children's developmental milestones, and have confidence that their child is maturing well.
What is the purpose of a developmental checklist?
Developmental screening provides developmental milestones that describe the many ways a child should be learning and growing throughout their lives. As a parent, you want to understand how your child is growing and how you can help him or her, so knowing what these milestones are could be invaluable to you.
With a developmental checklist or chart, you'll have a good understanding of all the milestones that represent the abilities your child should be developing healthily. You'll also be able to easily identify any areas of improvement.
What can a developmental pediatrician diagnose?
These professionals can identify any signs of a child's developmental delay or behavioral difficulties. If a child isn't learning, behaving, or maturing in the ways a healthy child should be, then developmental pediatricians can determine why, as well as how to help the child. The following are some of the things a developmental pediatrician like Dr. Julia Barriga can diagnose and help with:
Developmental delays with speech/language or motor skills
Learning disorders like dyslexia
Social skill issues
Mental health issues like anxiety
School performance issues
ADHD
Autism
And more
When should a child see a developmental pediatrician?
The American Academy of Pediatrics recommends that a child be screened by a developmental pediatrician at many times in his or her life. The academy recommends this at 9, 18, 24, and 30 months of age, then each year after. Professionals like Dr. Barriga recommend this too. Also, you should look out for some signs that your child might need to see a developmental pediatrician, such as:
Difficulty holding eye contact
No response when you call your child's name
Delays in speech or motor skills
Noticeable behavioral problems
Difficulty learning
Issues with paying attention
If you believe it's time for you to take your child to see a developmental pediatrician, then get in touch with Julia Barriga MD PA today. The doctor would be so happy to help you help your child, and empower your child to grow into a happy, healthy adult. The doctor's clinic is located at 5001 East Busch Blvd Tampa, FL 33617. You can book an appointment with the doctor at (813) 984-8846 or online.
The doctor truly looks forward to meeting you and your child soon! We serve patients from Tampa FL, Terrace FL, Thonotosassa FL, Lutz FL, Greater Carrollwood FL, Lake Magdalene FL, Westchase FL, and Town 'N' Country FL.